Fees :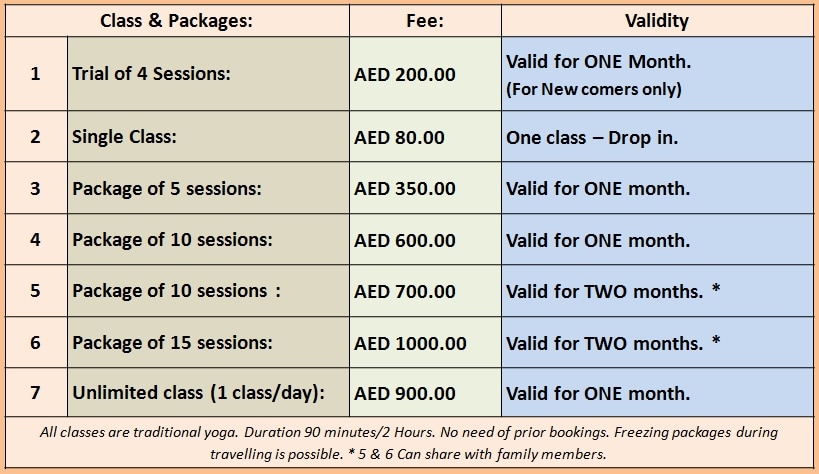 Note:
All above payments are to be made in advance, before starting the class.

Payments once made will not be refundable but transferable.

5 and 6 packages can be shared with family members.

Special Group class arrangement or adding class at suitable timings can be done on request.

A new comer to the center gets first 4 sessions for 200 Dhs as an introductory offer valid for One month.

​

We also offer special group packages (such as a family or a group of friends), as well as corporate packages at your place or at the center.

Private class depends on timing and location.

Terms and Conditions apply.

Kindly note - We don't have facility to accept cards. Only cash or cheques are accepted.
NO FREE TRIAL CLASSES.

Level 3 class costs Dhs 100/class.
For more details please call 04 4524224 or 050 5944308Email to anand108@eim.ae Or SMS to 050 5944308