Class Schedule:

Just Walk-in with a smile........ and leave with Smile and Peace.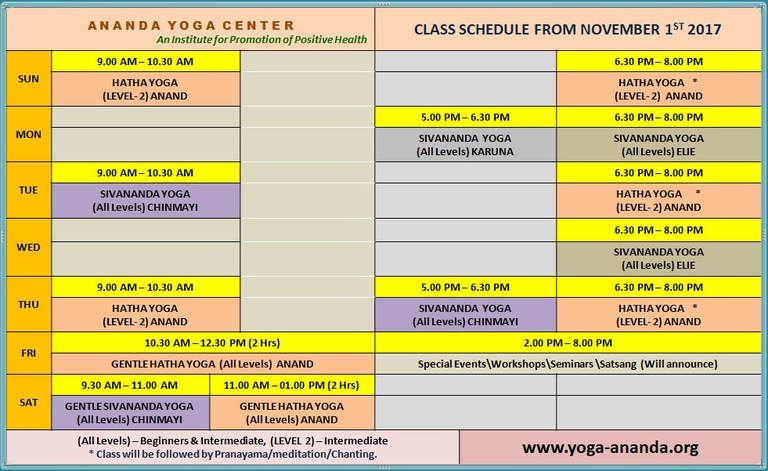 All classes are just Walk-in NO NEED OF PRIOR BOOKING.

New comers please reach 10 minutes before to do registration.

Mats, towels and water are provided.

Beginners and New comers please try "All Levels" first, to get the flow of the class.

Kindly inform the instructor any physical problems like injuries or pain etc before the class.

Discipline in the class is mandatory and all students have to follow the instructor.

During the class you are not suppose to do any other practice which you learnt from other studios.

Be modestly dressed.

For more details to make your class enjoyable click

"Class Tips".
For deeper understanding and to transform your life -
Yoga Retreats and Teacher's Training Course in India
at Himalayan Foothills and at Varkala, Kerala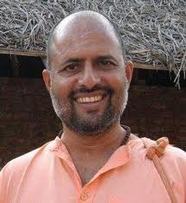 A disciple of Swami Vishnu-devananda, Swami Govindananda started his ashram life in Sivandanda Ashram Neyyar Dam, Kerala in 1987. Swami Govindananda spent more than 20 years with the International Sivananda Yoga Vedanta Centre Organisation. After establishing the Meenakshi Ashram in Madurai for the organisation, he left to continue spreading Guru's messages Having shared his interpretation of the Guru's teachings throughout many teacher's training courses and Yoga Vacations, Swami Govindananda is much loved by his students for his unique style and humour.
Courses in India and outside, with Anand's own brother, Swami Govindananda.
Please visit
www.sivanandapeetham.org
for more details.
Facebook:
Swami Govindananda
---