Testimonials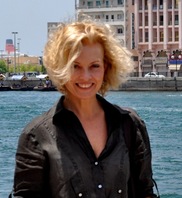 Friederike Winterhager : When I arrived in Dubai five years ago, one of the first things I did was to look for a yoga class, as I had done yoga before. And I was very lucky - I met Anand. Anand is not only a wonderful teacher, but also his knowledge about the physical & spiritual aspects and benefits of yoga is very profound and substantial. That, together with his devotion for teaching, made his class a unique experience. I joined his classes as often as I could and so his promise that yoga , if done properly and regularly, slowly but surely changes one's life, became true for me. Now as I have to leave Dubai, I am proud to say I have been Anand's student during all those years.

Kamran Tork: I've been attending yoga classes with Anand over the past year and can see the benefits of yoga both physically (more flexible, stronger, less backache) and mentally (more centred and at ease). Anand is professional and attentive of his students. I highly recommend his classes.

Nusra Alansari : I started yoga with Anand in 2000. At that time I had back pain and I went to many doctors and they couldn't diagnose my problem. After only few months of practising yoga regularly with Anand, I realized that my pain was gone and all my system was working in a better way. Even my thinking process became more clear. I really recommend yoga to everyone, it will improve your physiology as well as give you peace of mind, and help you lead a better way of life. Try yoga and you'll experience its many benefits.

Jeff Todd: I have practised yoga in different countries and experienced a number of teachers, but Anand has continually proved the most effective with his boundless energy, enthusiasm, experience and attention to asana alignment through his Iyengar training, complimenting his Hatha approach and focus. Anand is the best teacher I have had, giving me the opportunity to develop. His students are of a higher ability than most studios which produces lovely positive and energetic vibes. He covers all abilities with classes at three levels. Whether an experienced practitioner or beginner, Anand will provide the ideal class in a lovely studio to allow progression and enjoyment. A mind, body and soul experience.

Arezu Karoobi: I have been on medication since I was 13 yrs old because of polycystic ovaries. I have been going for check ups every 3-6 months just to see if there had been any improvements so I could stop taking
the pills. But every time the doctor would tell me that I still have the cysts and have to stay on the pills. 6 months ago I decided that I had enough, and that I have all the power to heal my body, I just didn't know how! I started with the healing power of herbs in essential oils and going deep to the root of the problem where affirmations helped me with. Soon after I was introduced to Yoga and its healing power which I was not aware of before, it was only after I took a few classes that I realised I can not stop going to classes, as if my body was craving for yoga. my teacher told me that yoga can heal anything in the body, hearing that from him I put my attention to my ovaries. He also introduced me to a program called Sidha Samadhi yoga, which is a combination of Pranayamas, diet and meditation.
Making the long story short, I was forced by my body to go for another check up only to hear the good news from the doctor that my body is healed, I don't have anymore cysts and don't need to take any medications any more. So I just want to thank all the great teachers and masters who helped me, and I can never thank them enough.
Love and blessings.
---